cds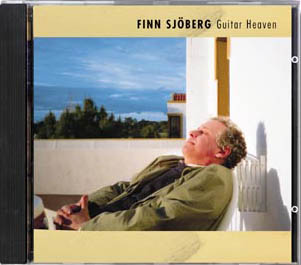 Guitar Heaven - Slide Records, SlideCD 1, 1998

Guitar Heaven was recorded for the happiness of sitting in "guitar heaven" with a good guitar and a good amplifier in a good studio with great musicians and a couple of songs.
Just for the sake of music.
The result is an instrumental album focused on melody and on feeling. In the bottom Swedish folkmusic mixed with American laid-back west coast music and some blues, and sometimes spiced with some latin-american influences.
Around Finn's acoustic and electrical guitars much space is left for some of the best Swedish musicians:
• Hector Bingert - saxes and kena-flute (ok, he is originally from Uruguay)
• Olle Holmqvist - trombone
• Sven Lindvall - base
• Per Lindvall - drums and percussion
• Tommy Lydell - keyboards
• Kalle Moraeus - violin

Guitar Heaven is sold today in
You can also listen to it at Spotify!